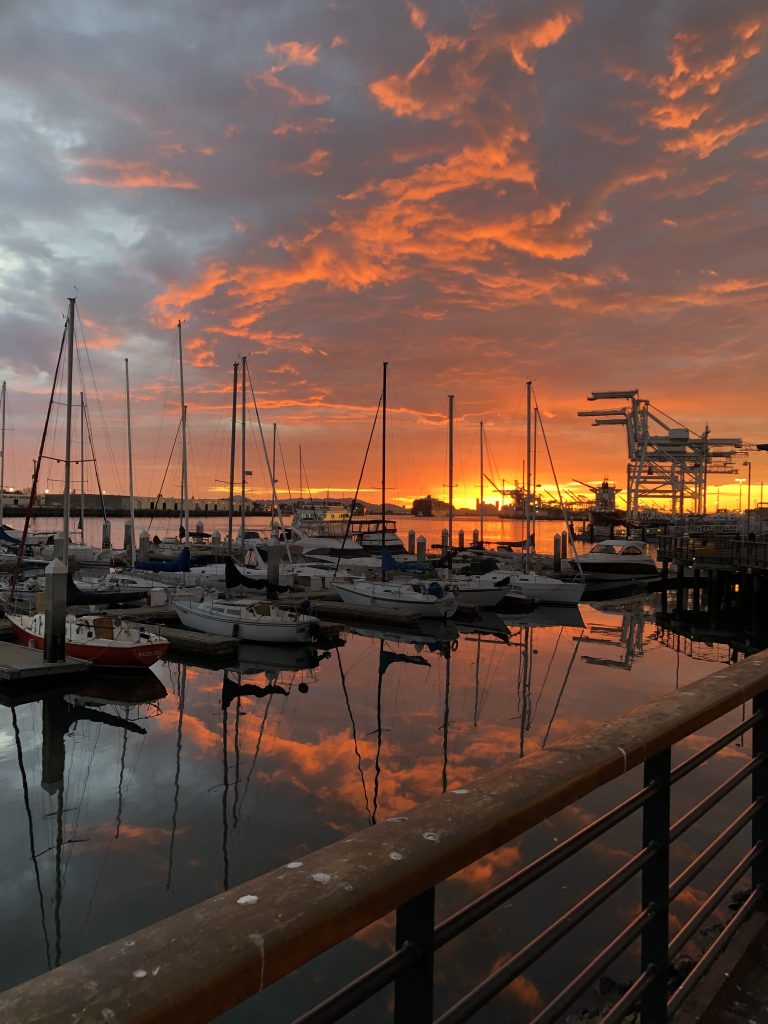 Photo taken by the author at the Oakland Marina, March 10, 2020.
The last sunset before the world changed saw me at the Oakland Marina, hanging out, waiting for the start of a show at Yoshi's. Such gorgeous colors filled the sky, reflected off the still water. A gift or a warning? Did I know then what this sunset would portend? Did any of us?
I had a ticket to see Mary Lou's Apartment at Yoshi's. Bought it months earlier. So looked forward to it. The group is named for the famous salons jazz legend Mary Lou Williams hosted in her Harlem apartment in the 1940s. Jazz giants visited: Tadd Dameron, Hank Jones, Jack Teagarden, Dizzy Gillespie, so many others. They all hung out at Mary Lou's, woodshedding, trading ideas, playing cards, drinking, smoking, living. Mary Lou was den mother to the next generation of jazz musicians, feeding, nurturing, caring, teaching. An all women jazz ensemble, Mary Lou's Apartment is the rightful heir to a great legacy: Mary Lou Williams, Melba Liston, The International Sweethearts of Rhythm. And wow! Can they swing. Their music brings life.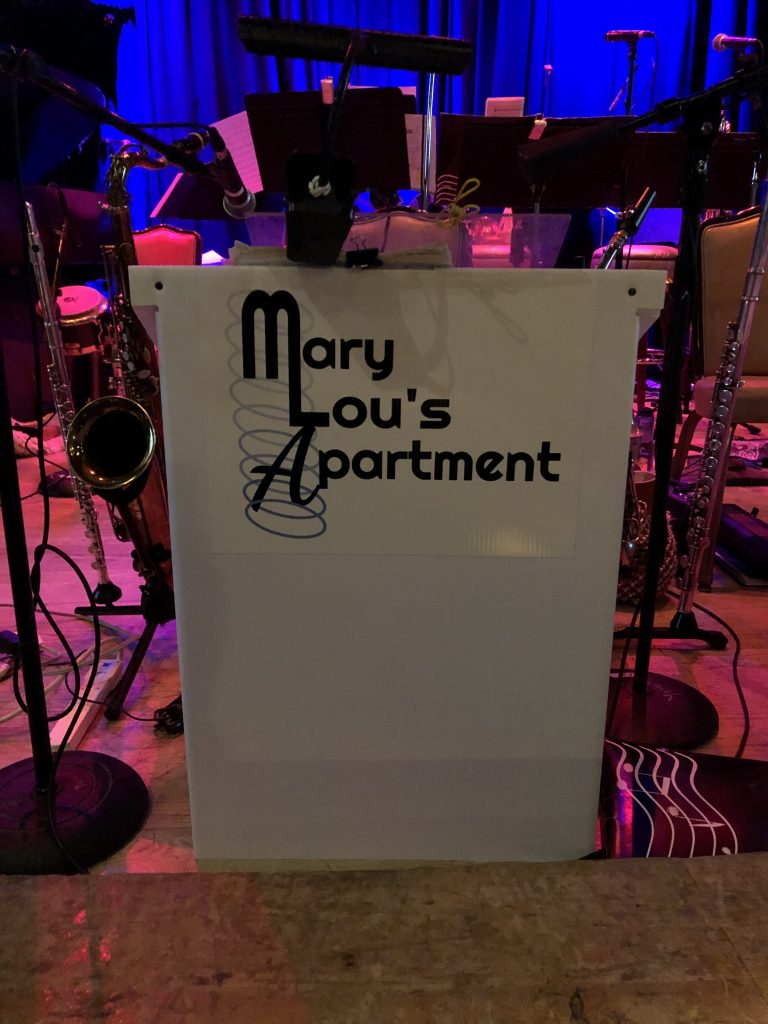 It became one of their last live gigs for the year. They didn't know. None of us did. We heard reports of the spreading novel coronavirus, COVID-19. Wash your hands. Use hand sanitizers. Avoid touching door knobs and elevator buttons. At work, I had grown adept at pushing elevator buttons with my knee, turning door handles with my elbow. I already had a habit of washing my hands regularly, thoroughly, to ward off catching colds. A ready-made life skill about to receive the ultimate test.
Meetings at worked moved into large rooms, to afford us distance from one another. No hand shakes. Sanitizing wipe containers on the desks. Zoom options appeared for those who wanted to stay in their offices. And then, the following Monday, March 16, the order came. Stay home. After the order dropped, I sat at my desk, shuddered. What does it all mean? Just last week, I heard Mary Lou's Apartment in a crowded Yoshi's. I walked along the estuary at the Oakland Marina, saw the red and pink sunset, the still waters reflecting all.
Life shutdown, then began to fade away, by the tens, then hundreds, then thousands. 527,000+ gone now in the US, over 2 million worldwide, all of them alive and going about their lives the day I took the photo of the sunset. The day I saw Mary Lou's Apartment perform at Yoshi's.
A year later, we try to put life back together again. Vaccines. Curbing the spread. Reopening. Renewal. Bring the bands back to the bandstand, where they belong. Bring life back to our lives. I can't wait to see them again, to see all the musicians I love doing their thing. Bringing life through music.
In the meanwhile, wear your mask. Wash your hands. Keep your distance. Get vaccinated when you can. Watch the sunsets to remember why we're doing this, why it matters. Remember those who didn't make it. For them, we must keep on living.
© 2021, gar. All rights reserved.