One of "The Best Books We Read in 2018: LGBTQ Novels"
–The Advocate

"McVey-Russell is an excellent writer who pulled me into the story from the first moment… There were moments that I had to stop and dry my eyes."
-Amos Lassen, Reviews by Amos Lassen

"Gar's skill as a writer of prose is very close to that of an accomplished poet. His language is beautiful and his ability to create the atmosphere of his story place as well as unveil the minds of his characters, allowing the reader entry into their psyches, is that of a polished professional."
-Grady Harp, San Francisco Review of Books

SIN AGAINST THE RACE 

is an extremely promising first novel . . . 

much here to enjoy . . . 

its ending satisfies with a vengeance."
-Jerry L. Wheeler, Out in Print: Queer Book Reviews
***Out in Print Best of 2018***
Available in Paperback and E-Book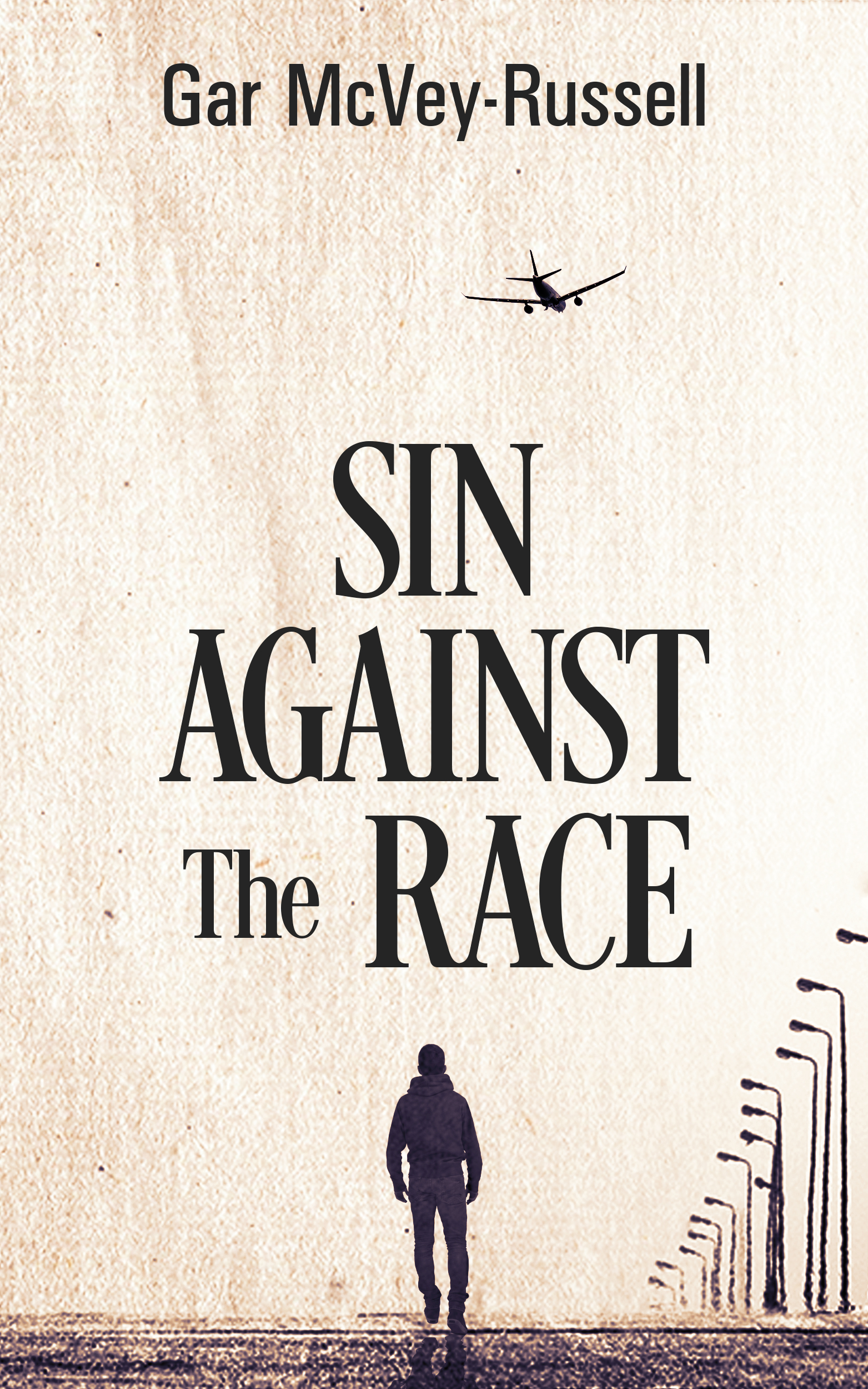 PAPERBACK AVAILABLE FROM:
Mrs. Dalloway's Literary & Garden Arts, Berkeley
Owl & Company Bookshop, Oakland
East City Bookshop, Washington DC
East Bay Booksellers, Oakland
(formerly Diesel Books)
Common Language Bookstore, Ann Arbor
Greenlight Bookstore, Brooklyn, NY
Powell's Books, Portland, Oregon
Politics and Prose Bookstore, Washington DC
Joseph Fox Bookshop, Philadelphia
E-BOOK AVAILABLE FROM:
Ask for it at your favorite bookstore! Give them the ISBN number:
ISBN: 978-0-9993815-0-2 (paperback) — 978-0-9993815-1-9 (ebook)
Synopsis:
Alfonso Rutherford Berry III—son of a city councilman, grandson of the state's first African American legislator—believes that history has ordained for him but one life, and it ain't his first love: dancing. But after a series of tragedies, starting with the death of his fierce, out cousin Carlton, his assumptions explode in his face along with his closet door.
Alfonso emerges into the life on a blanket of the jazz and blues he shared with Carlton. He hangs on Carver Street, the queer Northside of his largely black neighborhood. There, he is befriended by Carlton's familiars: Sammy, a local storekeeper and neighborhood den mother, Bingo, a leather queen and nurse practitioner, Vera, a transgender activist and photographer, and Charlotte, his father's political rival. At college, he becomes tight with two freshmen: Roy, an aspiring actor and acquaintance from high school and Bill, a new member of his church. He also finds love (and peril) in the form of Jameel, a long-time crush. His new life sets him on a collision course with his father, his church, and the family legacy established by his revered late grandfather.
Written in taut prose steeped in history and current events—and seasoned with the blues—Sin Against the Race follows the coming-of-age journey of a young black gay man as he progresses from an invisible councilman's son to a formidable presence in his community.
Find more posts and information about Sin Against the Race here.
SIN AGAINST THE RACE, the Playlist
Music becomes its own character in the book. Check out most of the music referenced on this Spotify playlist:
Continue to gar spot home page.