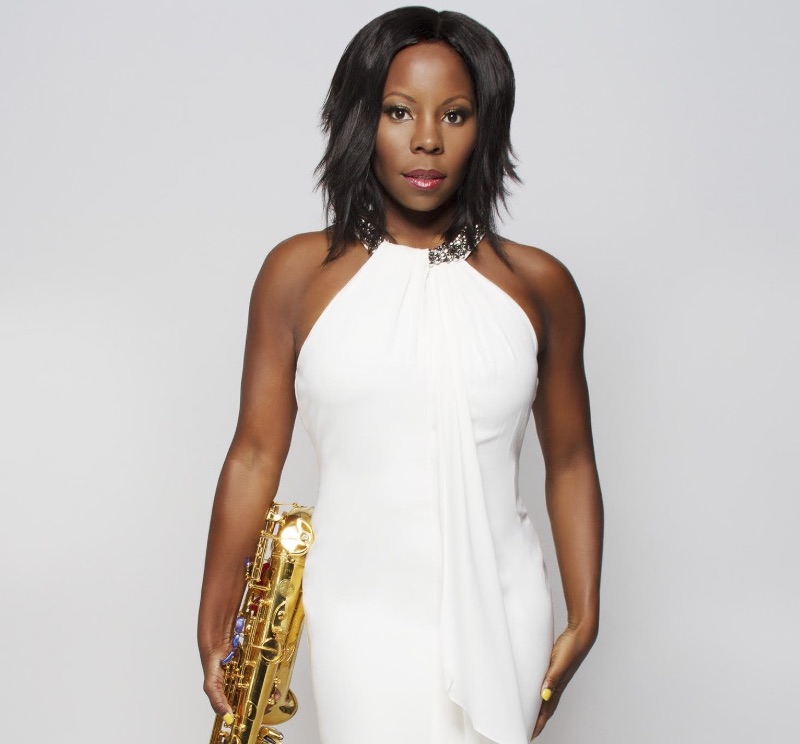 Diamond Cut, the latest album by saxophone great Tia Fuller, received a Grammy nomination this year in the Best Jazz Instrumental Album category. A well deserved acknowledgement. Ms. Fuller used the platform accorded her by this honor to speak on sexism in the arts in general and in jazz in particular.
In a thought-provoking piece written for NBC News, she describes some of the indignities she has had to contend with during her career. Flirtatious business people. Men upstaging her at auditions. The need for attentiveness about her appearance—a burden unshared by her male colleagues. One comment really stuck with me: the age-old bromide that Ms. Fuller needed to smile more when on stage. Seriously?
I thought immediately of alto sax master Johnny Hodges. His unique playing style "could bring tears to the eyes," as Duke Ellington remarked at Hodges's funeral. While on stage, blowing his heart and soul out, Hodges often looked bored to death. The joke among Ellington Orchestra band members was that Johnny was counting seats on the balcony.
I doubt sincerely that anyone every told Johnny Hodges he had to smile more. I hate double-standards.
Tia Fuller comes from a musical family. Her father, Fred Fuller, plays bass and her mother Elthorpia Fuller, is a jazz singer. She grew up in Aurora, Colorado and came to her instrument while in high school. She continued her studies at Spelman College, where she graduated Magna Cum Laude, and at the University of Colorado, Boulder, where she received a masters in Jazz Pedagogy and Performance. While at Spelman, she played in jazz clubs in Atlanta and performed with Ray Charles.
During her career, Ms. Fuller has performed with Esperanza Spalding, Ralph Peterson, T.S. Monk, Jon Faddis, Rufus Reid, and the Nancy Wilson Jazz Orchestra, to name a few. She is also a member of the all-female band that tours with Beyoncé.
And she is a formidable leader and arranger in her own right. Diamond Cut, produced by jazz drumming legend Terri Lyne Carrington, features a wide variety of tracks. She crones seductively on a luscious reading of "Save Your Love for Me." And I enjoy the rhythmic dynamics of "In the Trenches" and "The Coming." The album features among others Dave Holland, Jack DeJohnette, and Ms. Carrington herself on a few tracks. 
In her essay for NBC News, Ms. Fuller makes the somber point that many women in jazz disappear after they've retired or passed away. She lists the International Sweethearts of Rhythm as an example. This is not just a tragedy for the artists but for the music world in general. The music Ms. Fuller creates deserves to win awards and recognition, and belongs in the jazz canon.
I'm hoping that her generation of female jazz artists will break the pattern of vanishing not only by their outstanding talent, but also because their male colleague simply won't allow it to happen.
You can find information about Diamond Cut and Ms. Fuller's other albums and projects on her website.
© 2019, gar. All rights reserved.