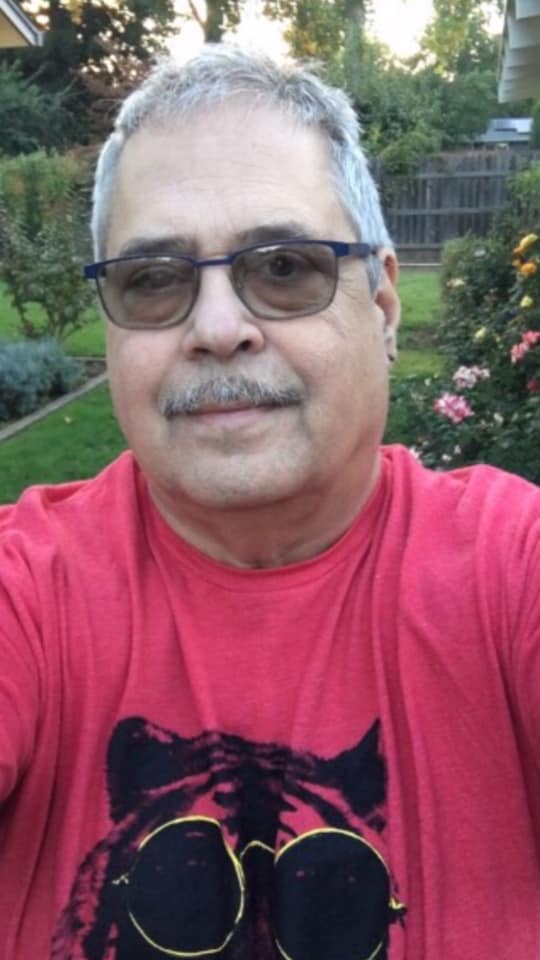 Michael, or Misha as many of us from UCLA called him, and I were in some cafe in the South Bay long ago when Beethoven's Third came over the speakers. We paused our chatter to listen from time to time. What a badass piece this is, we concluded. We both had heard it countless times, of course, yet the enthusiasm we shared that day, commenting on its nuances, its subtle and profound changes, made it feel like we were experiencing it anew. It felt like a true bonding moment for us.
When Misha told me last November that he had Stage-4 cancer, my mind flashed to the cafe. We were both single, 30 years younger, still figuring out stuff, making plans.
Misha played music, guitar and vocals. He also wrote hundreds of original songs. He had a definitive style, one heavily influenced by George Harrison, a mutual favorite. Misha, seven years my senior, went to one of the Harrison concerts in the 70s. A sort of Concert for Bangladesh on Tour, it featured Billy Preston, Tom Scott, Jim Horn, and Jim Keltner on the one hand, and Ravi Shankar, Alla Rakha, Hariprasad Charuasia, and Shivkumar Sharma on the other, a split between rock and Indian Classical as the original benefit concert had been. I was awed that he had a chance to go.
We played music together, him on guitar and me on tabla. He liked to hear some of the ideas I had to accompany his songs. It felt good when we clicked.
The second thing I thought of after he told me about the cancer was that he was the first person outside of my family that I called when my brother Robert died of the same disease in February 2014. It was a surreal moment for both of us. He loved Robert and admired his bass playing and musicianship. He gave me a recording of a piece of his to play at the concert we had honoring Robert. I still have it on my iPhone.
Misha kept to the periphery of the activist gang at UCLA. A friend to many of us, he watched the demonstrations from afar. It wasn't that he didn't have strong political beliefs. He did, and he wasn't shy about sharing them. But he felt more comfortable just slightly out of the limelight. He tended to live on the periphery, too, as I often teased him about the out-of-the-way places he lived. He really only put himself in the center of things when it came to music. 
Misha could rock out with the best of them, but he also studied classical Spanish guitar at San Diego State. One of his teachers was Celin Romero of the famous guitar playing dynasty that includes Pepe Romero and the patriarch Celedonio Romero. He and his wife invited me to San Diego to see three of the Romeros play, Celin, Papa, and Celin's son Celino. That was a wonderful treat.
Misha missed the final chapter of the Trump travesty and of course he missed COVID-19. I can only imagine the songs he would have written in response to all that was 2020. But he checked out before it all went down, passing on New Year's Eve, 2019.
How fortunate that we were able to gather in Misha's name in January, to comfort the family and each other. Just a couple of months later and we would not have been able to do so. Music featured heavily during the service, including his own. He laid out a set list of his originals he wanted played. In addition to playing tabla, I even dragged my sitar out of mothballs. I think he would have been pleased.
For over 30 years, Misha and I lived a life together, always within phone or text distance, if not physical distance. I met his first wife Kathy when he was at UCLA. I was best man at his wedding to his second wife Ginna and became friend with their two kids Sasha and Olivia. I followed them around and visited as they moved from one corner of California after another. A beautiful family. We had good times. 
On this first anniversary of Misha's passing, Beethoven's Third has been on my mind a lot. I've been humming passages from the first movement, my mind going back to that little cafe somewhere in the South Bay where we fell in love with that masterpiece all over again together.
© 2020 – 2021, gar. All rights reserved.