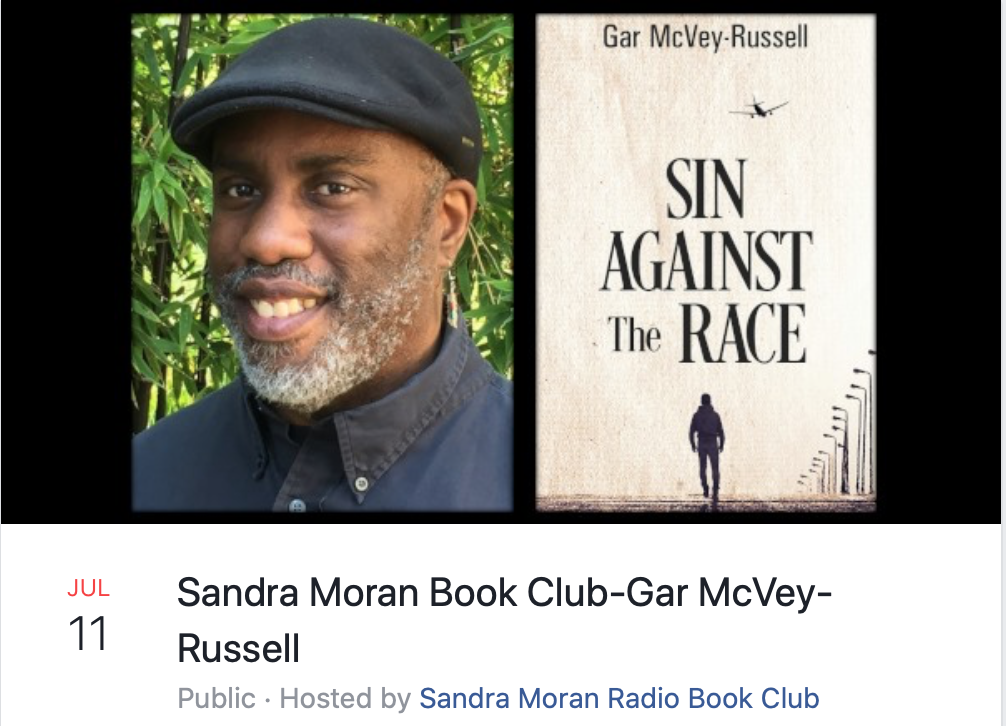 Last July, I appeared on the Sandra Moran Book Club to discuss my novel Sin Against the Race with host Elizabeth Andersen and panelist and poet Mercedes Lewis. I met Elizabeth and Mercedes at the Saints and Sinners Literary Festival in 2018 and I'm so happy that we've stayed in touch. We had an excellent chat and a thoroughly delightful time during the radio show. For those who missed the live broadcast, you can listen to the episode in its entirety below. Enjoy!
(You can purchase my novel at many independent bookstores. Thank you for supporting them during the pandemic crisis.)
© 2020, gar. All rights reserved.