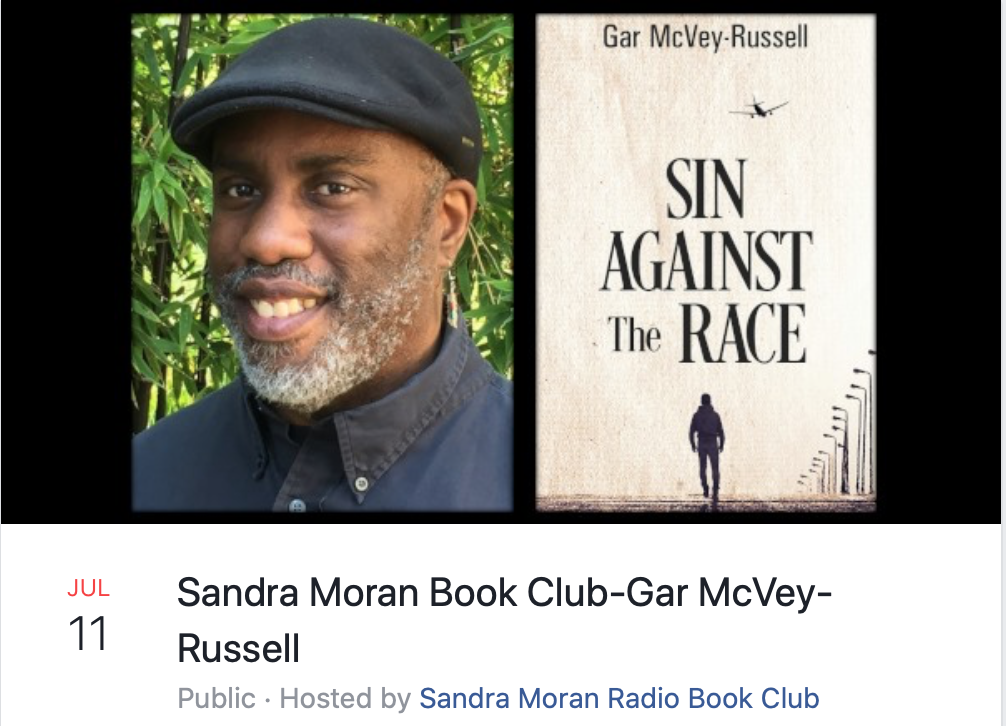 Mark the date!
Next Saturday, July 11 at 1pm CDT (11am PDT), I'll be a guest on the Sandra Moran Radio Book Club from radio station KKFI in Kansas City. Host Elizabeth Andersen, panelist/poet Mercedes Lewis, and I will discuss my novel Sin Against the Race.
Society has entered an extraordinary period of activism around issues of race, gender identity, sexual orientation, and police violence. So I really look forward to having the opportunity to discuss my book, which touches on all of these subjects.
If you live outside the Kansas City area, you can click the link above to hear KKFI streaming online. Join us!
© 2020, gar. All rights reserved.