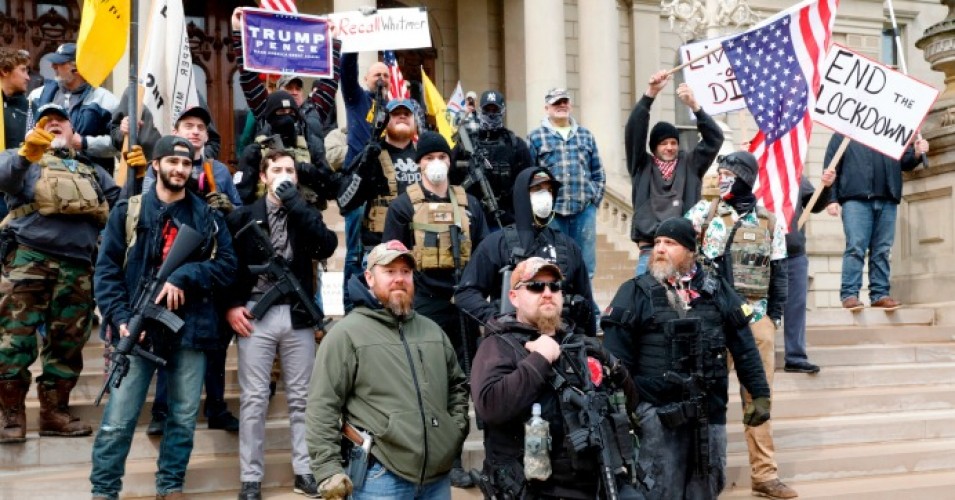 On the front page of my Saturday newspaper, I saw a photo of someone carrying this protest sign: "We are fighting for our freedom."
No you're not. Not when you're carrying signs like "Wealth is Health" and "The cure is worse than the disease."
As of this writing, 68,088 US residents have died from COVID-19 in just two months. To carry such signs and tout those slogans means that you either do not believe that over 68,000 people have died in this country from this disease, or that you do not care. But in either case, no, you are not fighting for freedom.
To say that the shelter-in-place orders have been devastating is an understatement. The livelihood of millions, including friends, including family members, hangs in the balance. Those who cannot work from home, who received furloughs and layoffs, who rely on unemployment payments, bear the brunt of the economic chaos caused by the pandemic and efforts to curb it. But the answer isn't to blindly "reopen America" and risk putting people's lives in danger.
We need money to flow like water from a faucet to everyone adversely affected by the shutdowns, furloughs, and layoffs. We should quite literally pay people to stay home. While a few relief packages have passed through Congress and Trump has signed off on them, it's far from enough.
Furthermore, too much of the relief money approved so far has gone to those who do not need it. Multi-billion dollar corporations applied for and received money from the Small Business Administration Paycheck Protection Program. The Los Angeles Lakers came to their senses and returned the $4.6 million they received. By contrast, United Airlines eyes making layoffs in October, after they have received $3.5 billion in grants, $1.5 billion in loans, with an additional $4.5 billion in loans waiting on the table. Despite all this money coming in to offset the loss of ticket sales on flights, they still want to make layoffs. How much do you want to bet that their top executives will receive bonuses at the end of the year?
But no, the freedom people aren't protesting that. They are going after governors who dare to put people over profits. While these protests have mostly targeted Democrats—Gavin Newsom of California, Andy Beshear of Kentucky, Gretchen Whitmer of Michigan—a few Republican governors have also faced their wrath: Gary Herbert in Utah, Mike DeWine in Ohio.
As CNN has reported, many of these protests have the backing of conservative groups, like FreedomWorks, who helped manufacture the Tea Party protests against the Affordable Care Act in 2010. Like those protests, these "open up American" protests feature American flags, vapid patriotism, and heaps of bigotry, from anti-Semitic symbolism and Nazi slogans (Arbeit Macht Frei) to Confederate flags.
So a decade ago, these groups used an effort by the Obama Administration to increase access to healthcare as a political football to push their bigoted agendas. Now they are using a pandemic killing thousands. In 2010 conservative protesters decried that the ACA would bring about Death Panels that would kill off grandma if caring for her costs too much. Today, conservative protesters are the death panels, openly calling for the sacrificing of the old and infirm in order to reopen businesses and make money.
Make no mistake, folks are suffering economically and it's horrifying to watch. With testing levels for COVID-19 still woefully insufficient, at this point, I have a hard time imagining when all this will end. But these conservative groups have a different agenda. It's the same agenda they've always had: Make American White Again. And that they would use a pandemic killing thousands as a vehicle to forward their bigotry turns them into ghouls.
© 2020, gar. All rights reserved.