Last May, to celebrate our 25th anniversary together, my husband and I took a trip to Germany. It was our first trip back in nearly 12 years. We went with a group organized by Dr. Marion Gerlind and JB of the Gerlind Institute for Cultural Studies. We had studied German at the institute many years ago and have been part of many of their other programs. So when the trip came around, we couldn't resist. It was an amazingly wonderful experience. With eight of us in total, we toured Berlin, Hamburg, and Lübeck. Our group was lively and funny, great traveling companions. And Marion and JB were excellent co-leaders.
My husband and I first traveled to Berlin in 2003. It is a city I cannot get enough of. Lively, vibrant, cosmopolitan, it is truly a world city. During those early trips, internet cafes were still a thing. We met people from all over the world at them while logging in to check email to research places to eat and explore.
Above all, Berlin's history fascinates me. It bore the brunt of the 20th century, from Nazism to the Cold War. Two milestone events connected with these eras occurred on the same day: the 9th of November.
Kristallnacht
On November 9, 1938, the infamous Nazi pogrom against the Jews occurred, Kristallnacht, the Night of Broken Glass. Set up as an act of revenge for the killing of a Nazi diplomat, the government inspired and encouraged two days of looting and pillaging of Jewish businesses and synagogues. In addition to the destruction of Jewish property, 91 Jews died and tens of thousands of Jewish men were sent to concentration camps.
During our trip, we passed by the New Synagogue of Berlin. An imposing structure, it sustained damage after Kristallnacht and the War.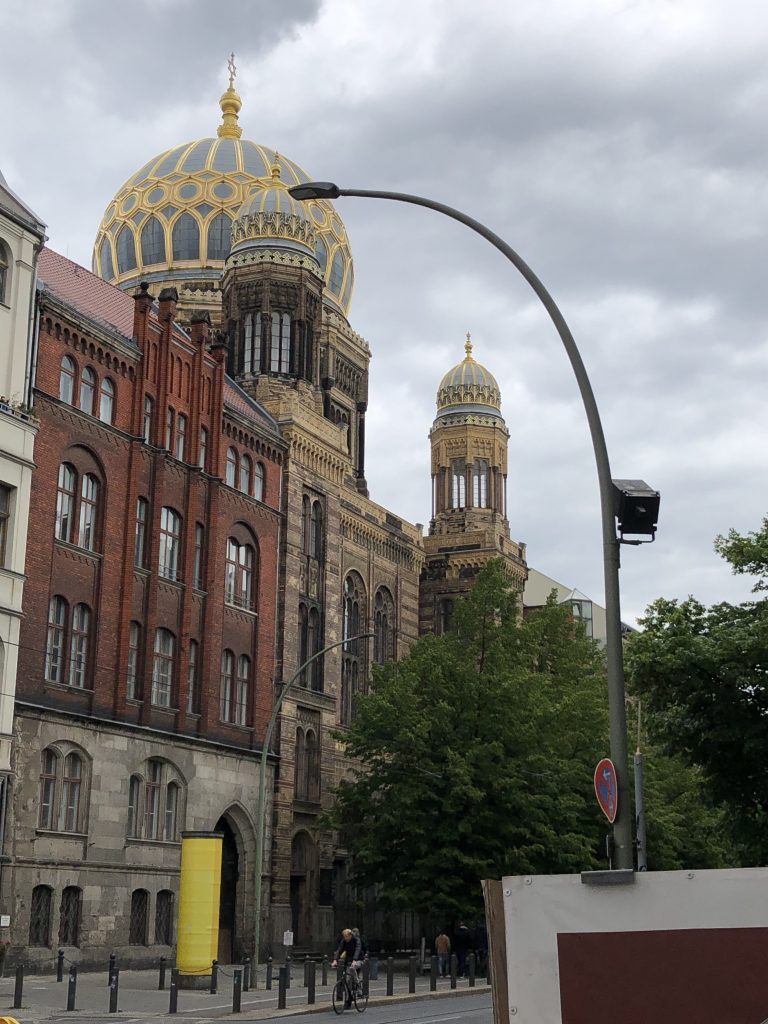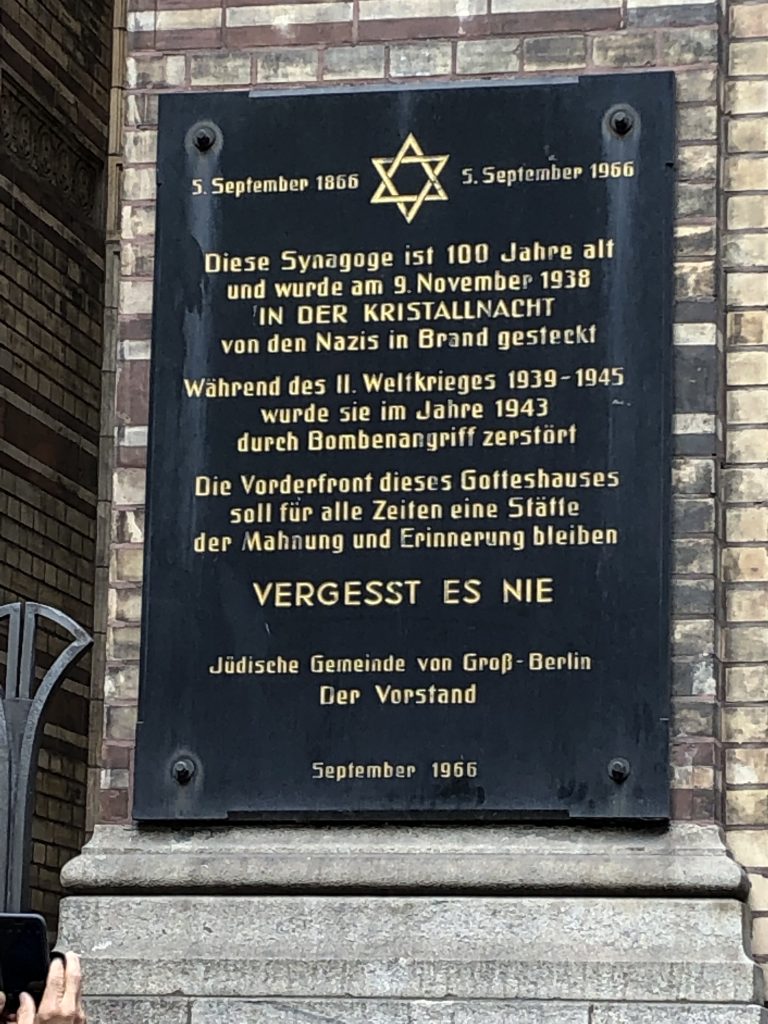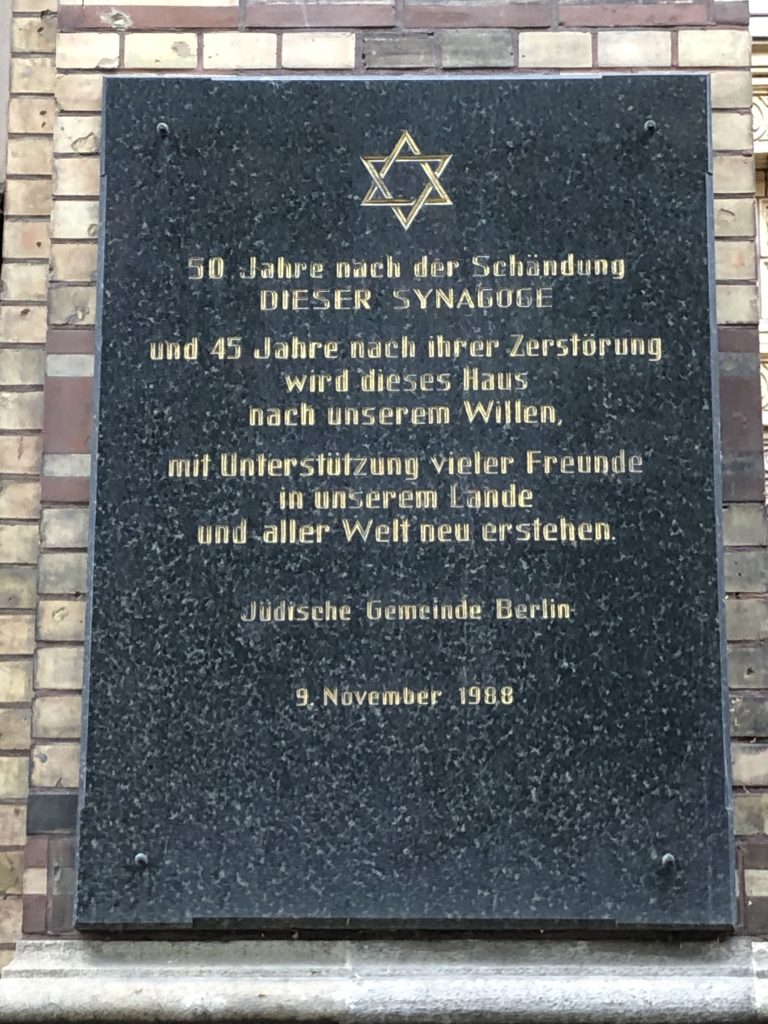 A sad footnote: the New Synagogue, and all of the synagogues in Germany, have 24/7 police protection due to the rise of far right, Neo-Nazi groups in Germany. We all need to shout "Never Again" loudly and frequently, in Germany and around the world.
Mauerfall
1989 brought a different event on November 9: the Fall of the Berlin Wall, Mauerfall. In the aftermath of WWII, Berlin became a divided city. The French, British, and American sectors became West Berlin and the Soviet sector became East Berlin. This mirrored what happened throughout postwar Germany, the creation of West and East. This divide took on a literal meaning on August 13, 1961, when the East German government constructed a wall that went through the city of Berlin.
In April 1989, East Germany removed the electric fence along its border with Austria and Hungary. East German citizens also went west via Czechoslovakia, which had opened its borders. In the fall, longtime East German leader Erich Honecker resigned. After many demonstrations, East Germany opened its border with West Germany on November 9, 1989, the result of a misunderstanding at a chaotic press conference.
One can still see sections of the wall or locations where the wall stood in parts of Berlin.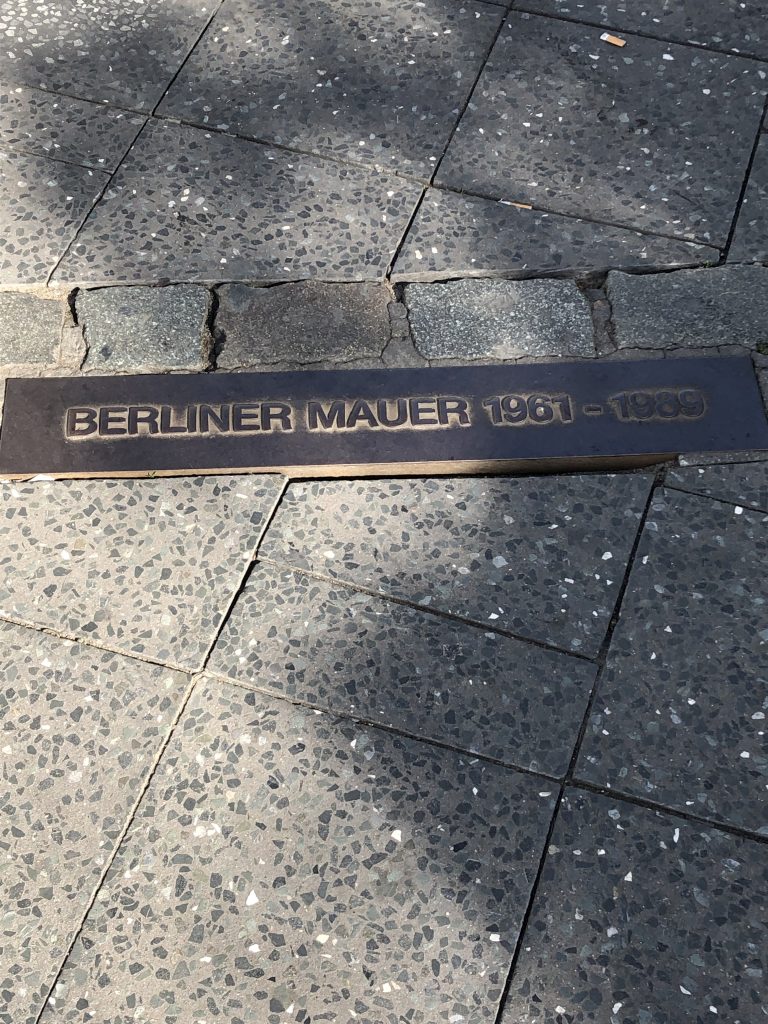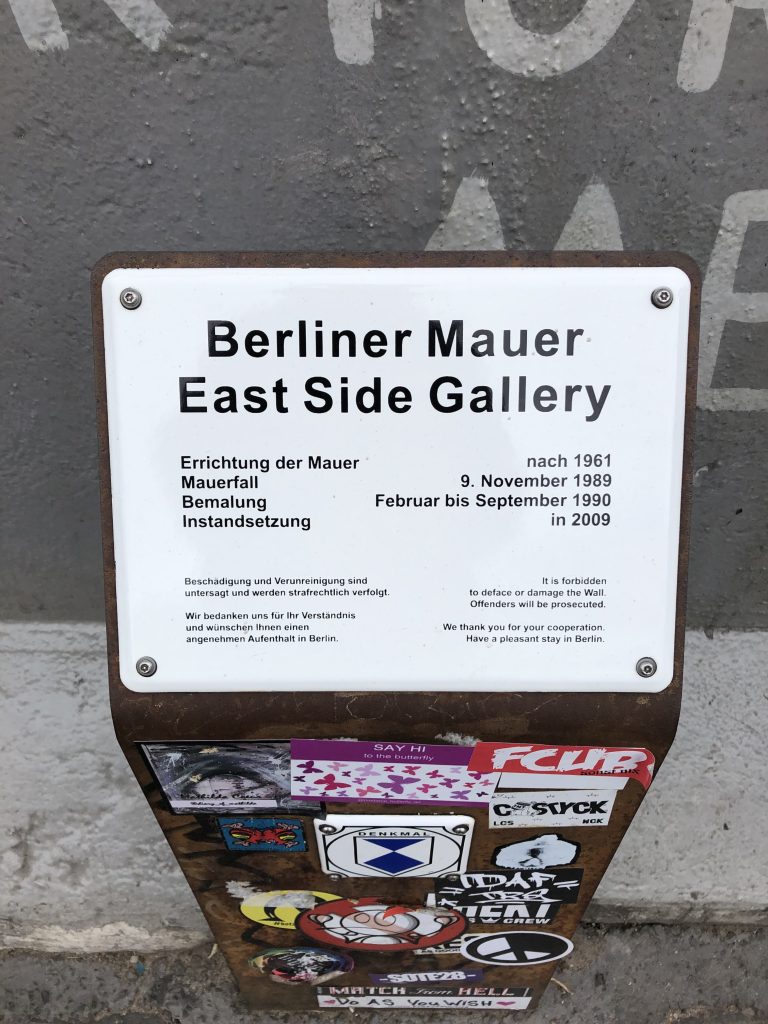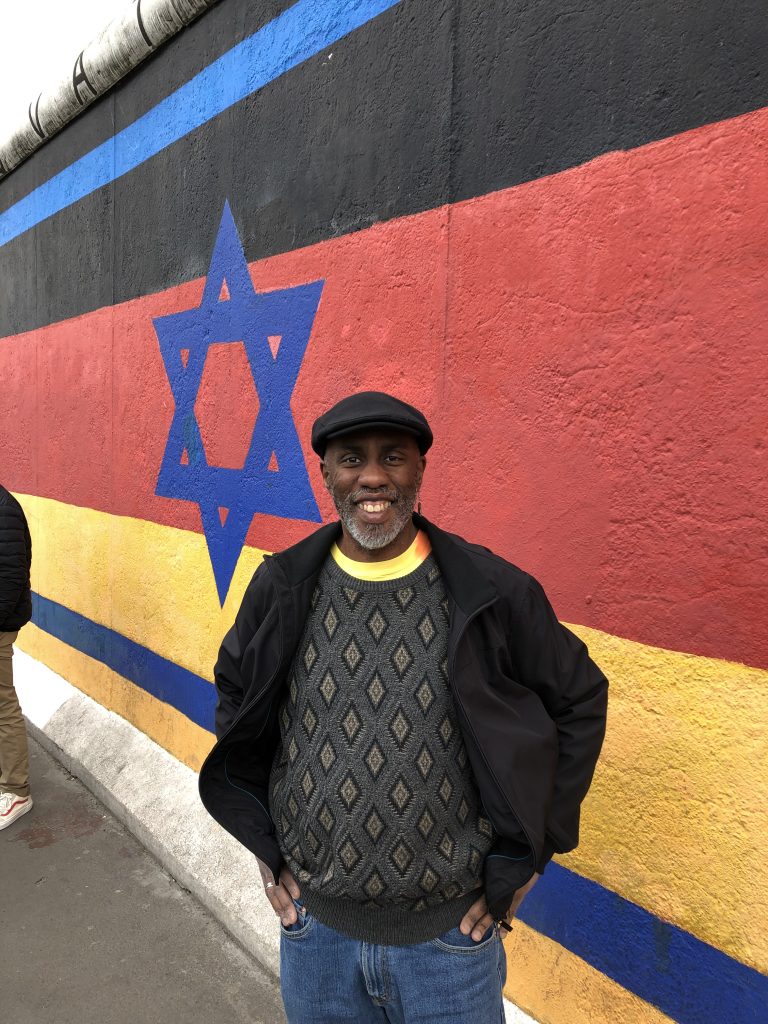 © 2019, gar. All rights reserved.