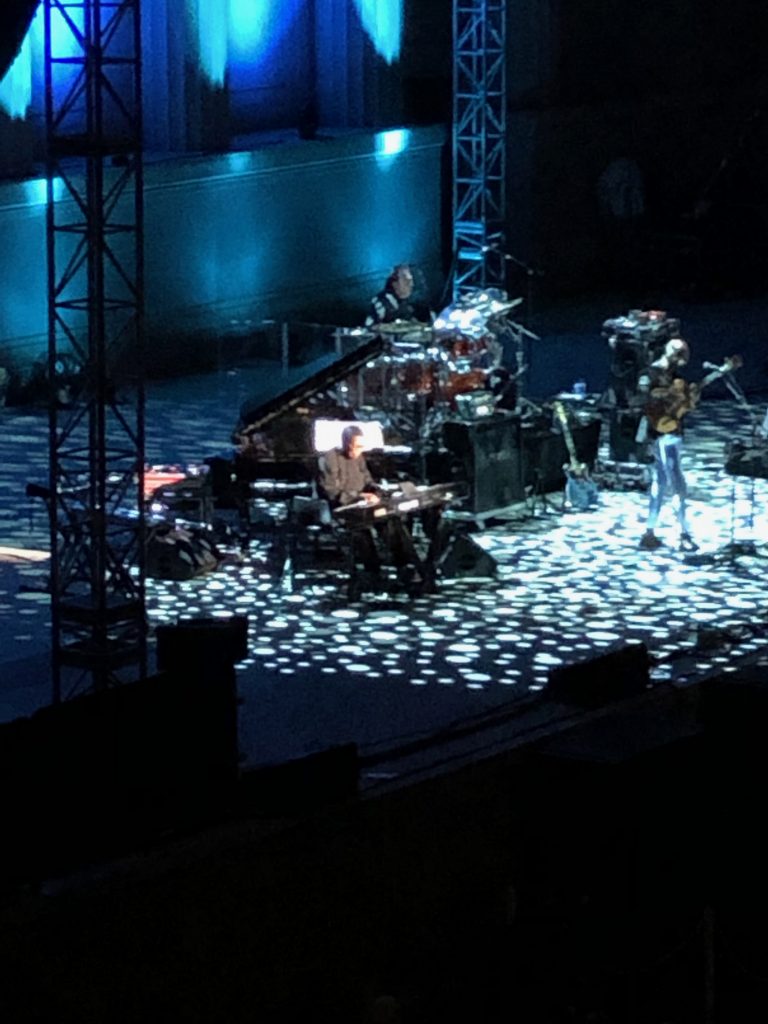 Herbie Hancock entered the recording studio all smiles and excitement. "We're gonna have a great time!" he enthused. So my brother Robert told me many years after this memorable gig, where he played bass with the Maestro. Mr. Hancock no doubt came in with such charged happiness and positivity to help calm the nerves of his younger colleagues, like my late brother. But he also looked forward to playing with them, because Herbie Hancock loves to play.
Many decades later, at age 79, Herbie Hancock still loves to play. He also still loves to play with younger colleagues, to give them the spotlight, to see them kill it. At Berkeley's Greek Theater on August 23, he brought two sets of young masters, bands led by Robert Glasper and Kamasi Washington. Collectively, they all put on four hours of driving, complex, funky, and compelling music. We couldn't get enough of their fire. The show was beyond category. A friend and I were able to attend thanks to a free ticket giveaway from KCSM, Jazz 91.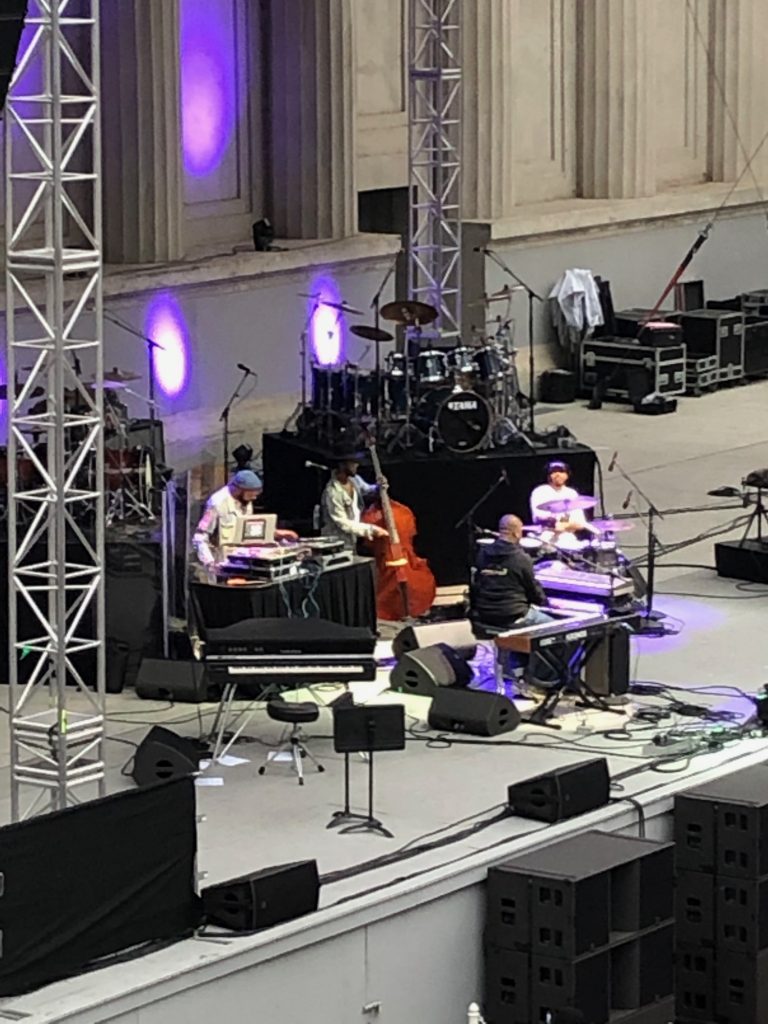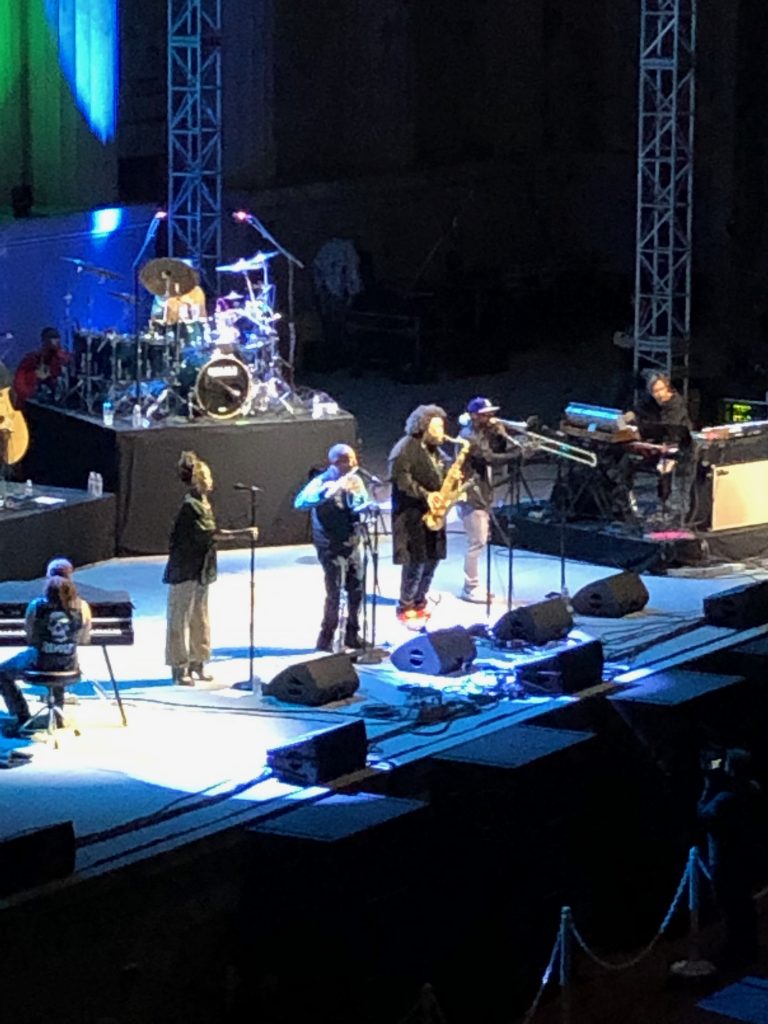 Saxophonist Kamasi Washington's set contained raw power and energy, with two drummers, two keyboardists, bass, guitar, and vocals. And he also introduced his own father, Rickey Washington, who played soprano sax. He launched into various tracks from his celebrated EP Harmony of Difference, including the celebrated "Truth." All the themes from Harmony–Desire, Humility, Knowledge, Perspective, Integrity, as well as Truth–coalesced in Washington's playing. At times, the young master blew as if his very life depended on it. And we all ate it up.
These amazing acts took up the first two hours of the show, which started at 7. Thus, the Maestro did come come to the stage until around 9:30. He greeted the crowd as he had my brother and the other session musicians on that long ago recording gig, with excitement and anticipation. From a grand piano and electric keyboards, he brought the house down.
Elements from his long career appeared throughout his set, a riff thrown in here and there from the classics. But when he launched into "Cantaloupe Island," we all started to groove. Sitting or standing, no one stayed still. And then Kamasi Washington joined him and blew his heart out again. Hancock accompanied Washington wearing a brilliantly white, strap-able keyboard. They played facing each other. It was a magical moment.
At the end of the evening, during the encore, Herbie Hancock played a final chord on his strap-able keyboard and leapt into the air to bring the show to a decisive and exciting conclusion. The man is ageless, my friends and I agreed. Indeed, he's been doing what he loves nearly everyday for over 60 years. That would make anyone ageless and leap for joy.
© 2019, gar. All rights reserved.