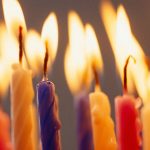 I'll be reading with Rick and Wayne's Perfectly Queer November event at Dog Eared Books, Castro next Tuesday, November 13 at 7pm. The date falls on Rick's birthday and we'll be celebrating. Join us for readings, wine, and cake! The theme of this reading is friendship. My novel Sin Against the Race is about the friendships my main character Alfonso develops during the story. So come check out my selection.
Other readers include Wayne Goodman, Michael Alenyikov, Genanne Walsh, Alvin Orloff, Rob Rosen, and Rick himself. Please come eat, drink, and by books!
Perfectly Queer "Rick's Most Excellent Birthday Reading"
Tuesday, November 13 @ 7:00 PM
Dog Eared Books
489 Castro Street, SF
© 2018, gar. All rights reserved.