I'll be reading with Perfectly Queer at their last event at Laurel Books, Oakland this coming Wednesday, August 22 at 7pm. Laurel Books will be closing at the end of August, a great loss for the East Bay's literary community. However, we'll be celebrating the Oakland landmark in the event "Queer Authors read other Queer Authors."
I'll be reading from Joe Okonkwo's award winning first novel Jazz Moon. Info below and click here for more details. Come join us raise a glass to queer lit and Laurel Books!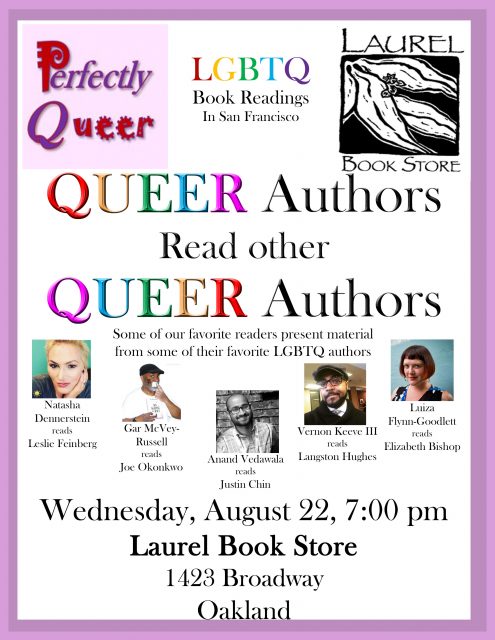 © 2018, gar. All rights reserved.