UPDATE 3-3-18:
Dog Eared Books has graciously allowed me to continue the raffle for another week. So there is still a chance to enter the raffle for a free lunch with yours truly. We can talk about my book, books in general, writing, the weather…endless possibilities!
Have lunch with the author? Why not! I'm holding a raffle at Dog Eared Books, Castro for the next week. Put your name and email address in a cute blue bucket and I'll draw a name at random next Friday, March 9, and invite that person to lunch. My treat!
Dog Eared Books also has some signed copies of Sin Against the Race for sale as well. Go check it out!
What: Lunch with the Author
When: Raffle runs from Feb. 23 – Mar. 9; winner selected on Mar. 9.
Where: Dog Eared Books, 489 Castro St., San Francisco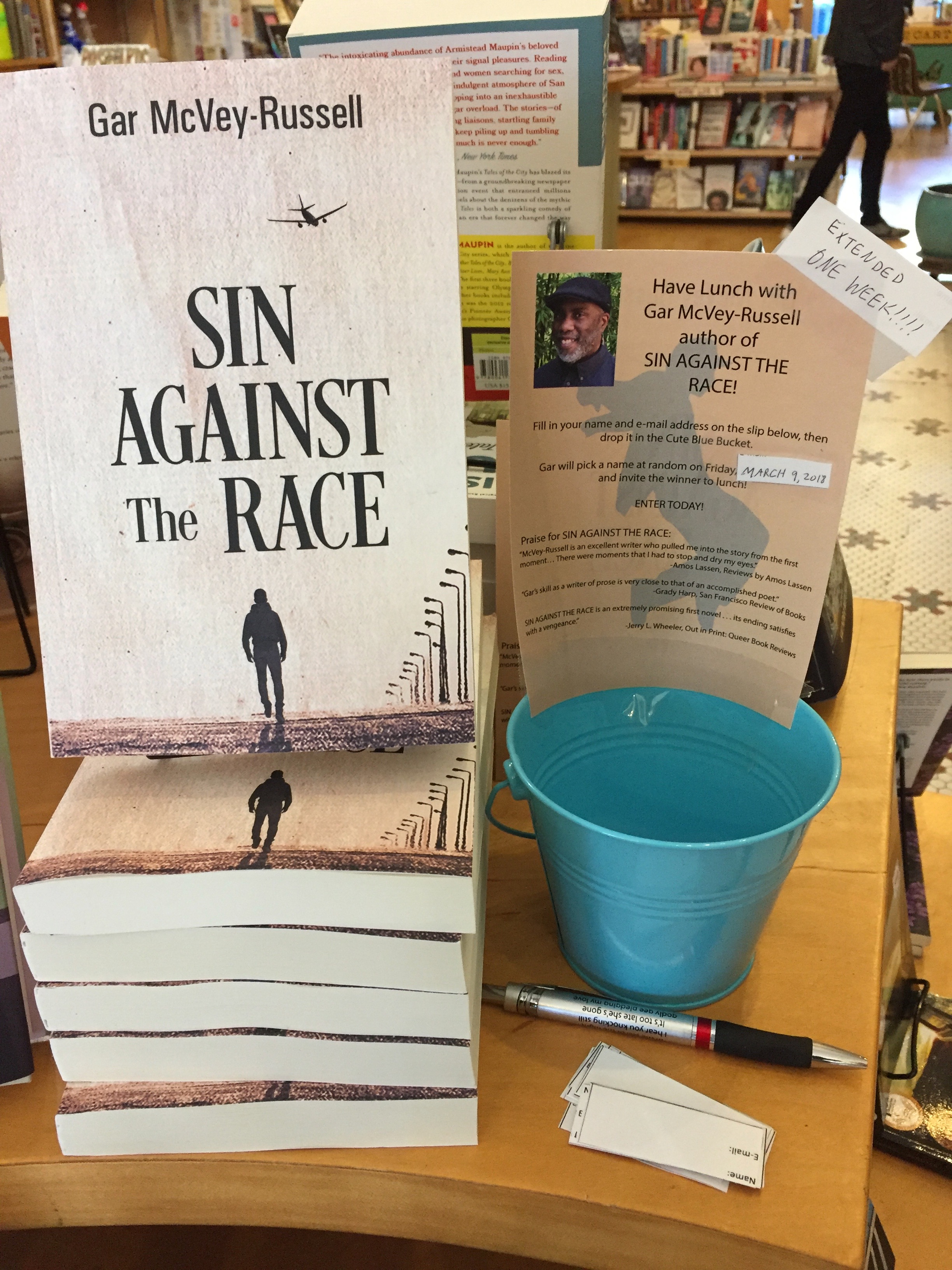 © 2018, gar. All rights reserved.