Happy New Year!
I'll be reading with the perfectly fabulous Perfectly Queer again, this time in San Francisco. The theme: New Year, New Day, New Books. I'm on the bill with two other recently published authors: Lewis DeSimone and Randall Mann.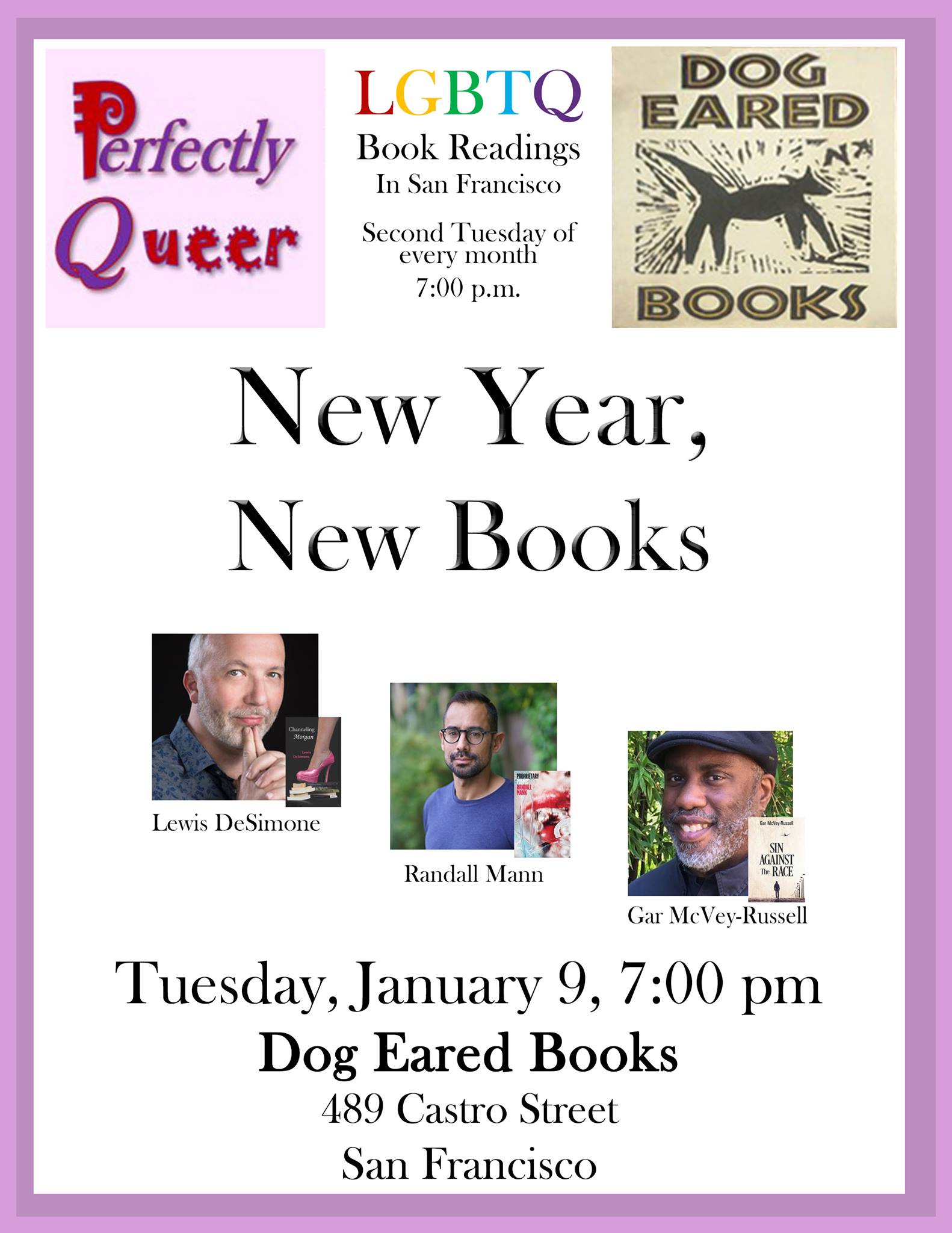 The store will have copies of my novel Sin Against the Race available for sale. We'll read, answer questions, sign books, mug for the camera. All that. There will also be door prizes, champaign, and goodies to munch. Please come!
© 2018, gar. All rights reserved.