Get ready, folks!
My first novel Sin Against the Race drops Sunday, October 29. Am I excited? Hell yeah, I'm excited! This day has been a Long Time Coming. Indeed, the genesis of this book dates back to my own coming out nearly 30 years ago. Upon coming into the life, I became entranced by the intersectionality of race and sexuality, particularly what it meant to be black and gay.
So, what's it really about? Glad you asked!
Alfonso Rutherford Berry III—son of a city councilman, grandson of the state's first African American legislator—believes that history has ordained for him but one life, and it ain't his first love: dancing. But after a series of tragedies, starting with the death of his fierce, out cousin Carlton, his assumptions explode in his face along with his closet door.

Alfonso emerges into the life on a blanket of the jazz and blues he shared with Carlton. He hangs on Carver Street, the queer Northside of his largely black neighborhood. There, he is befriended by Carlton's familiars: Sammy, a local storekeeper and neighborhood den mother, Bingo, a leather queen and nurse practitioner, Vera, a transgender activist and photographer, and Charlotte, his father's political rival. At college, he becomes tight with two freshmen: Roy, an aspiring actor and acquaintance from high school and Bill, a new member of his church. He also finds love (and peril) in the form of Jameel, a long-time crush. His new life sets him on a collision course with his father, his church, and the family legacy established by his revered late grandfather.

Written in taut prose steeped in history and current events—and seasoned with the blues—Sin Against the Race follows the coming-of-age journey of a young black gay man as he progresses from an invisible councilman's son to a formidable presence in his community.
An ebook version is already available for preorder via Kobo. The paperback version will be available via Amazon and in bookstores on the publication date (Oct. 29, remember the date). Go to your favorite bookstore and ask them to order it! The paperback ISBN is:
978-0-9993815-0-2
Like my page on Facebook and follow me on Twitter for more info, including updates about readings, etc.
I received a proofing copy (WOO HOO!!!) last week. Look! It's a book!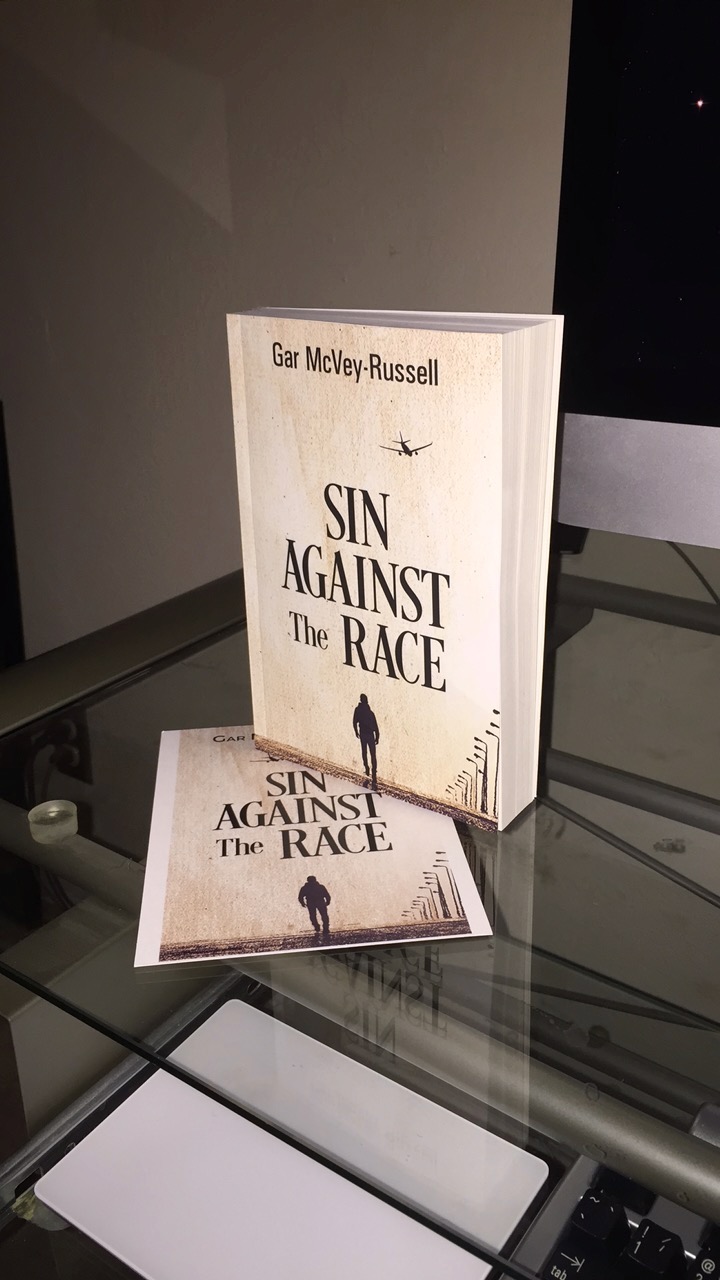 Want more? Good! Here is a preview of the first two pages: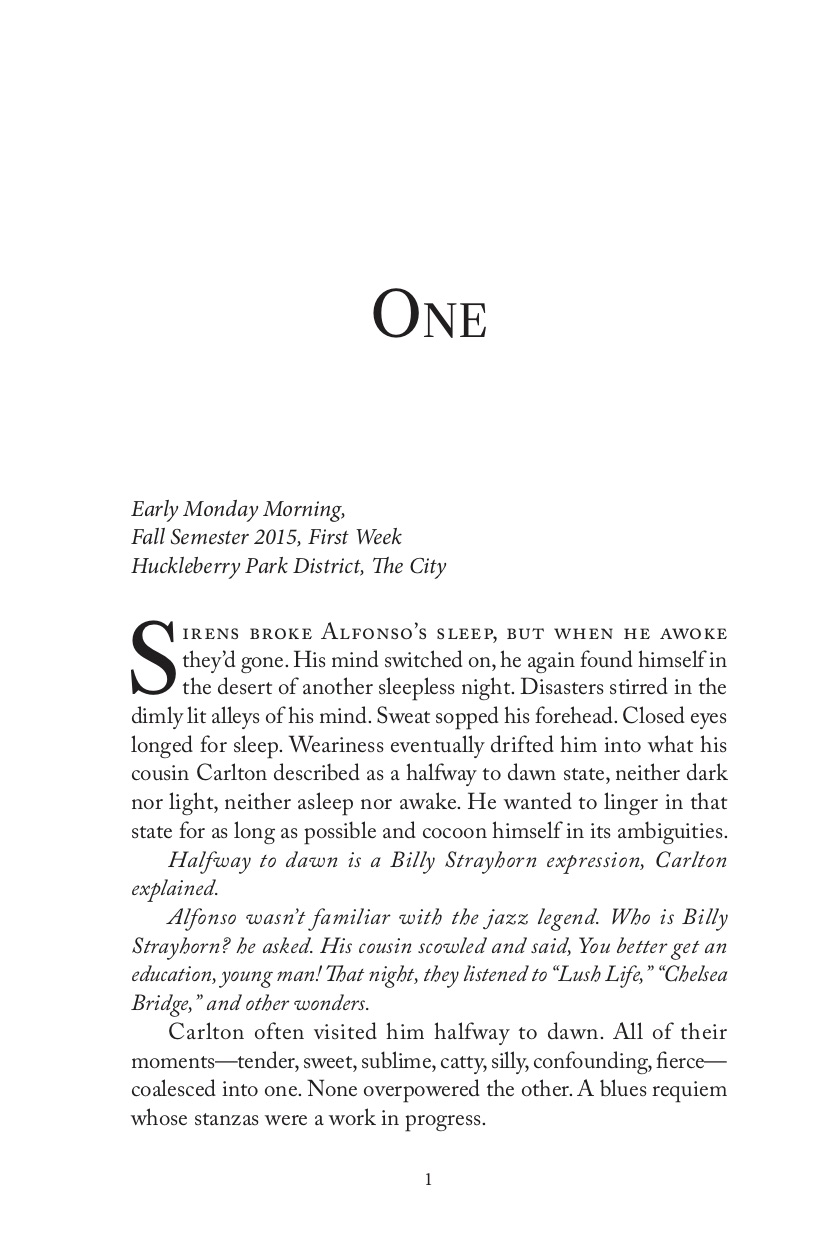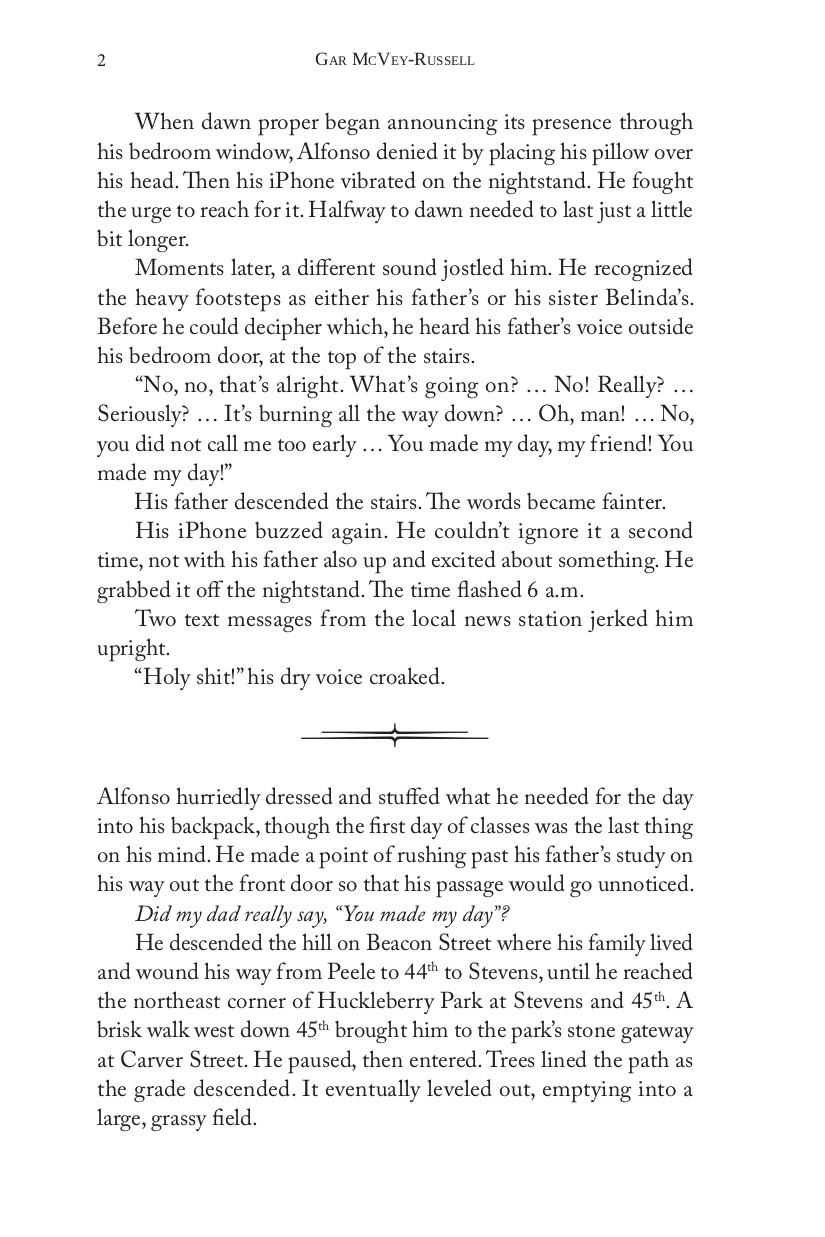 © 2017, gar. All rights reserved.