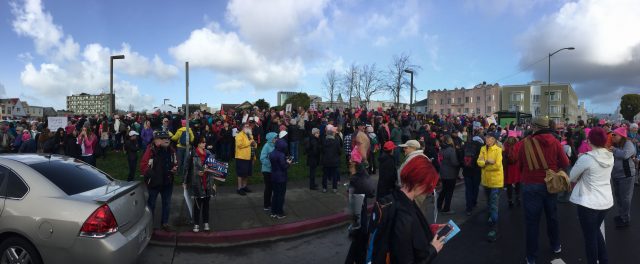 I wonder how many folks avoided watching the inauguration the day before, as I had. For me, January 20 was a day of pause. I worked on writing stuff, stayed out of view. All that changed on Saturday.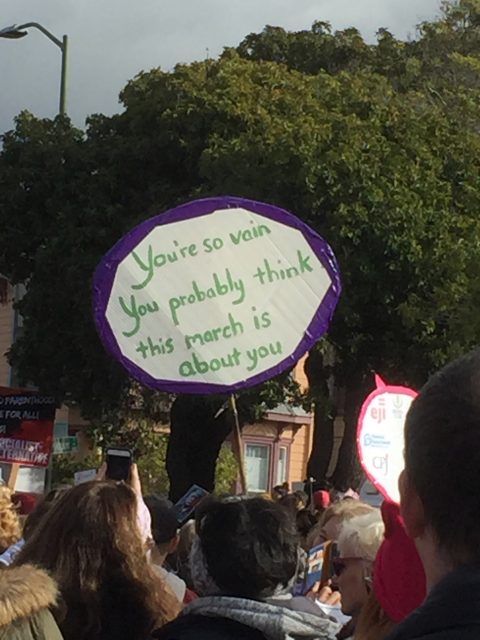 I arrived early. But things were already busy. In no time, it became even busier.
Revulsion. Fear. Worry. Anger. Determination. All emotions felt and expressed by the growing masses assembling to march.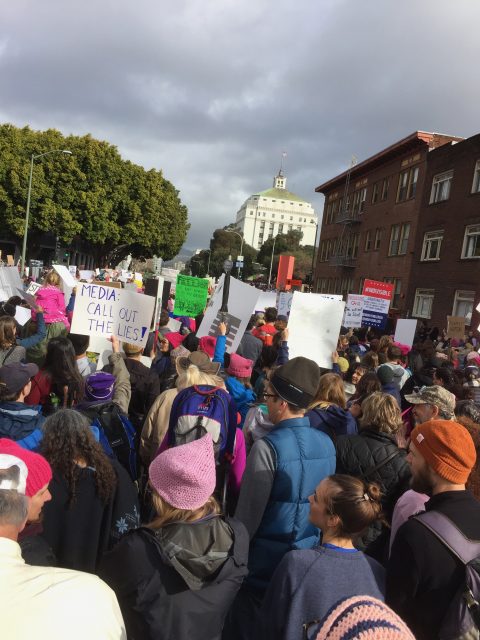 So many came out, that we experienced a major "traffic" jam. Tens of thousands of bodies, young and old, short and tall, all genders and races, converged on Oak Street. It took over a half-hour to move a block.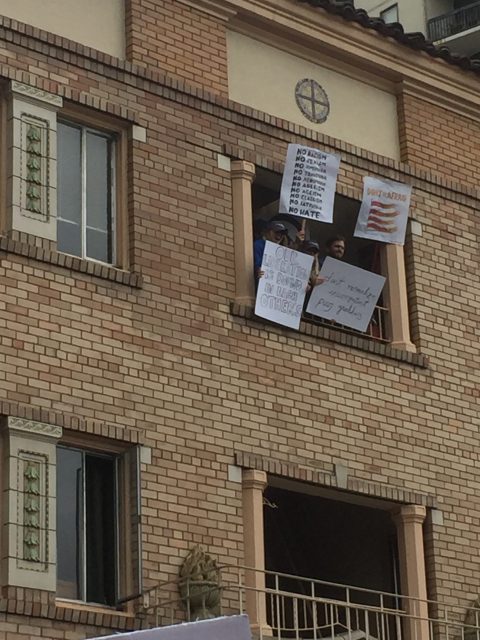 Neighbors in their apartments cheered us on, placed their own signs in their windows. More stood in front of the Oakland Museum of California, cheering and clapping. One kid led us in chant: They go low, he said, and we yelled We Go High!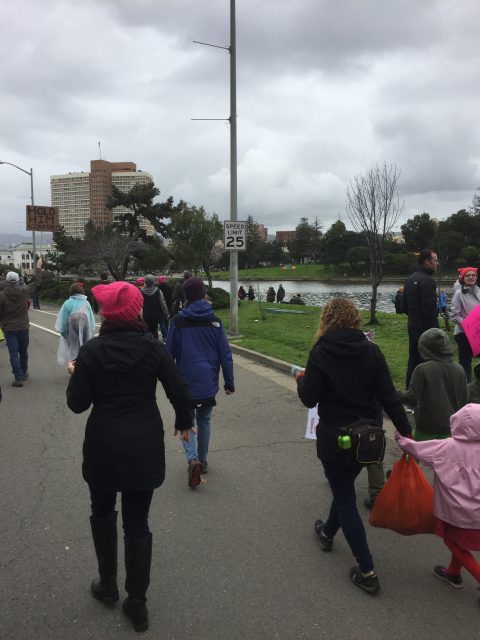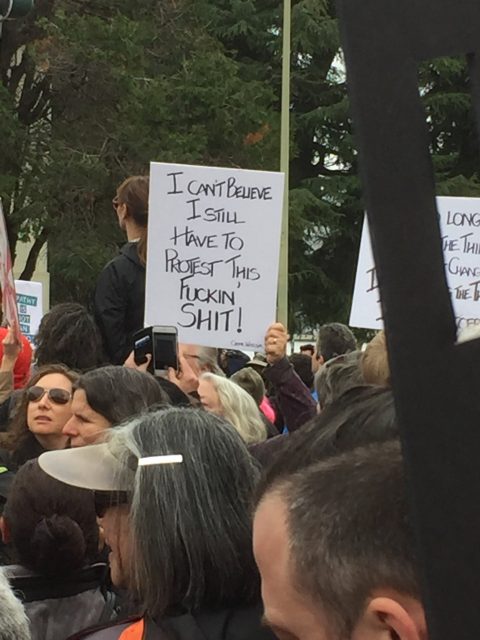 We hit our stride once we got to Lake Merritt. At this point, we could see a glimpse of the size of the crowd. A long line curved around the lake. I couldn't get a good shot of it, but it was impressive. By this point, some had trickled off and taken a different route, one leading directly to the end point, Frank Ogawa (Oscar Grant) Plaza in front of Oakland City Hall. My friends and I stuck to the original march route, up the west side of the lake to 19th Street, then left, then left again on Broadway.
Again, descending the mild grade on Broadway, we got a perspective of how many people came out. By the time we reached City Hall, the police had already issued an advisory that the Plaza was near capacity. True enough, I couldn't get very close to it.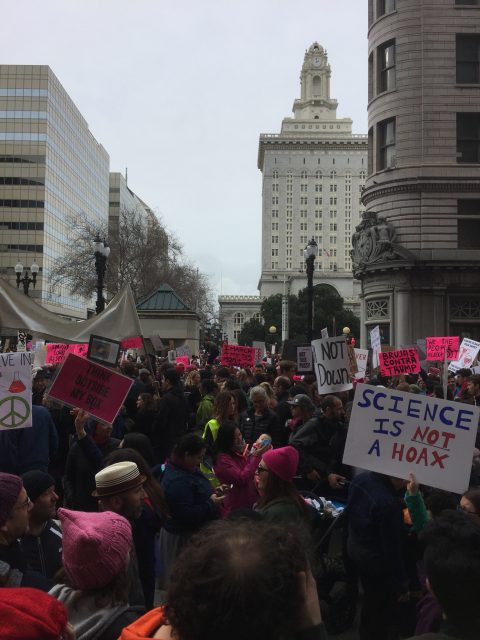 But the end destination was hardly the point. The mass attendance and the peaceful takeover of the streets were the heart of this march. Oakland's participation in this national effort reached 100,000, according to police estimates, up from their original estimate of 60,000. That's nearly a quarter of the city's population.
History has proven time and again that when women get angry, they get busy. Trump and his group won't acknowledge this. But they'll have to reckon with the angry millions that marched this past weekend, whether they realize it or not.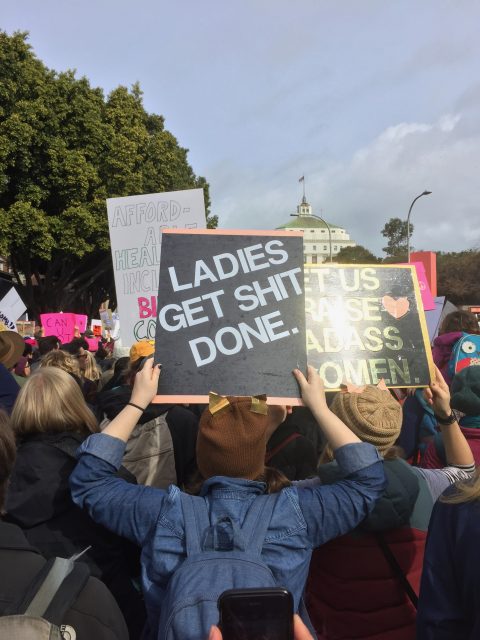 © 2017, gar. All rights reserved.