First, I have to correct a glaring omission. In my post recommending Strayhorn recordings to pick up, I left off something that I myself own: Marian McPartland plays the music of Billy Strayhorn. Why did I clumsily leave it off the list? Because when I went to my collection to pull out stuff to recommend, I neglected to find this CD until after I did the post. I couldn't find it because my CD collection was in a state of disarray. Many recent additions — recent, as in the past 2-3 years — had not been alphabetized into the main collection. This included poor Ms. McPartland, hence why this CD was overlooked. But no excuses!
The late, great host of NPR's "Piano Jazz," who passed away in 2013 at the age of 95, recorded a CD of Strayhorn tunes in 1987 for Concord Records. Her quartet includes Jerry Dodgion on alto sax, Steve La Spina on bass, and Joey Baron on drums. The great master piano player deftly handles a collection of Strayhorn favorites, including "Take the A Train," "Isfahan," "Day Dream," "Lush Life," and slightly lesser known tunes like "Intimacy of the Blues" and "UMMG" (Upper Manhattan Medical Group). "Lotus Blossom" she plays as Duke Ellington often played it, sans accompaniment. The results are beautiful.
One does not have to look far to discover why she would feel so at home with this music. Ms. McPartland counted both Billy and Duke as friends and both are said to have visited after-hour clubs to hear her play. How sad that neither gentlemen lived long enough to have been guests on "Piano Jazz," which began its broadcast life in 1979. Just imagining her playing duets with Duke or Billy gives me goosebumps. But fortunately it is not hard to find recordings of her playing the music of her long-time friends, and this is one definitely worth getting.
*  *  *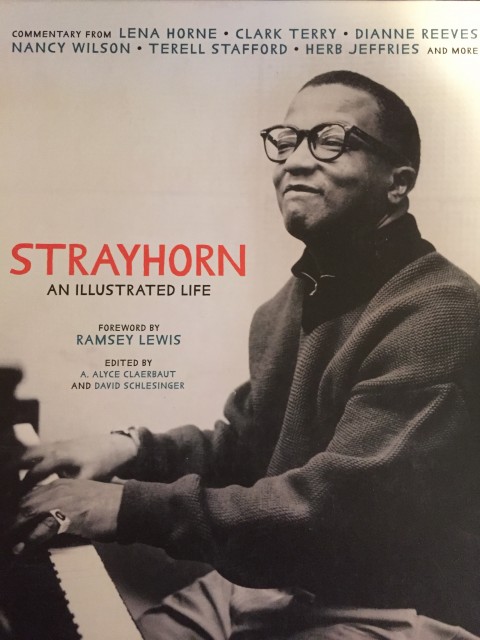 A. Alyce Claerbaut, president of Billy Strayhorn Songs Incorporated, and writer David Schlesinger put together Strayhorn – An Illustrated Life, a coffee table-style book of photographs, essays, interviews, and remembrances of Billy's life. Bolden, in imprint of Agate Publishing, published the book last fall, to coincide with the centennial celebrations. And my husband bought a copy for me for Christmas. Thanks, Husband!
I haven't had a chance to read the whole book yet, but just skimming it has revealed a wealth of interesting information on the background to the hitherto unsung master musician.
Here's just a sampling of pictures from the book.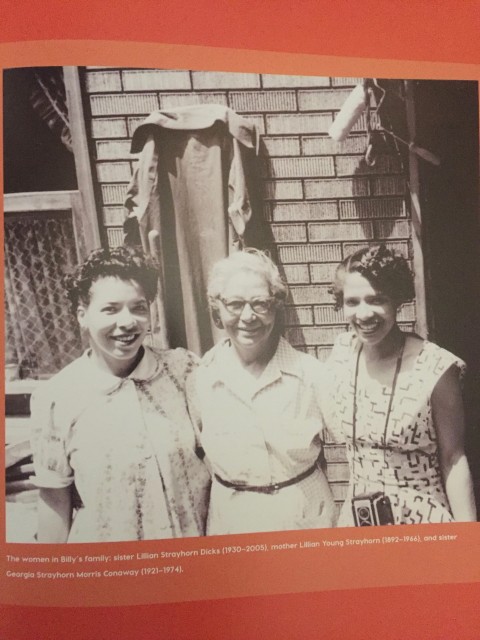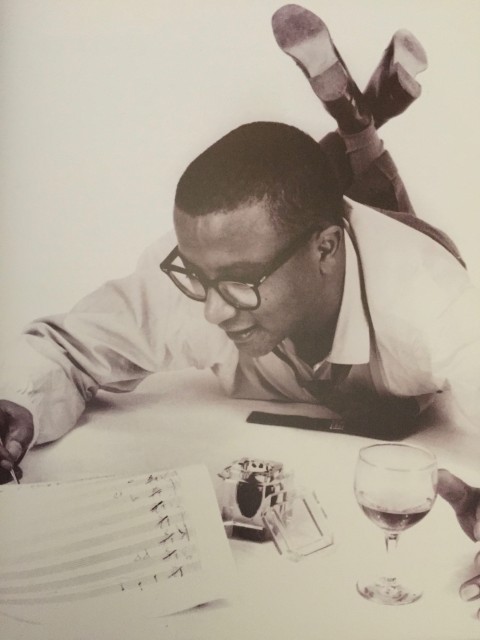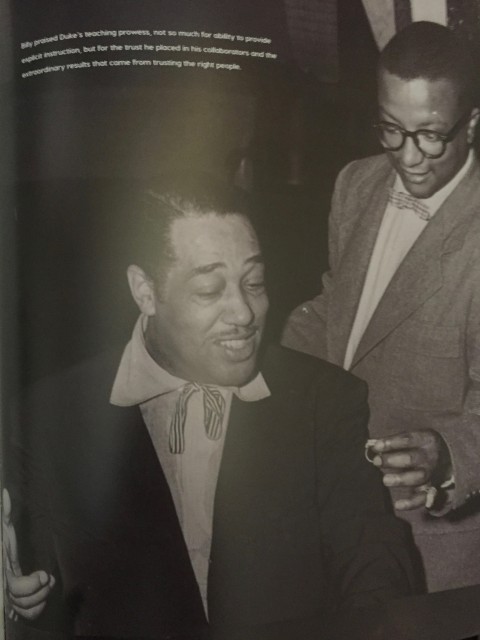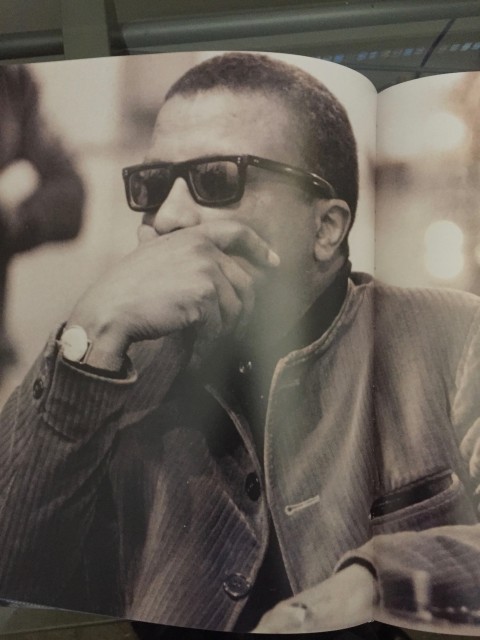 One aspect about pictures of Billy that always captures me is that he always looks so modern, as if the photo had been taken yesterday and not decades ago. My sister pointed out to me that his dress sense reflected style, which is immortal, and not trends, often ephemeral. Very true. And in  the many photos of Billy Strayhorn in the book, even those dating back to his youth before he had began earning a living in the Ellington organization, he dressed most stylishly.
The book is broken into two major sections: "Part One: Musical Orbits" and "Part Two: Moral Freedoms." His life and music receive equal examination, including his never-hidden homosexuality. It's comforting that the book follows Strayhorn biographer David Hajdu's example of not excluding any aspect of Billy's complicated, if tragically short, life.
I have no doubt that this book will provide endless hours of fascination and I look forward to delving into it more deeply. Even unread in its entirety, I can recommend it highly to Strayhorn fanatics everywhere.
© 2016, gar. All rights reserved.